Explore the world of craft
Blami Arts Stands For
QUALITY that gives You value and it is produced by People who care.
SIMPLICITY which makes for less stress and more Happiness.
EFFICIENCY with a strong and creative team doing the Right things Right for Your satisfaction
SUPPORT that trully makes a difference in Your life by listening, caring and being there - always
FREEDOM of your imagination, creativity, ideas and simply being Yourself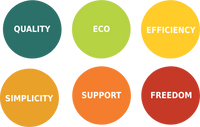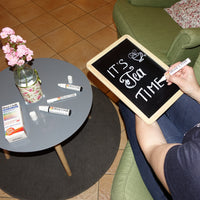 Live Out Your Creativity
We are certain that the unique contribution we make in this world is born out of creativity and helping others.
Our deeds are the ones that define us and the good deeds always motivate.
Craft And Color Your Life
Choose to paint your world in bright bold colors and neatly organize your favorite places.
Very little is needed to make a happy life - craft it your own way.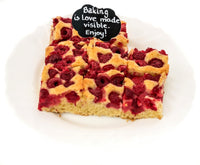 Wrap With Love
Little things are the ones that make life big and our lives offer so many beautiful reasons to be happy.
Useful and beautiful always bring happiness and find the place in our hearts.
Testimonials
"I'm so incredibly appreciative of this company's charity work, and I have seen first hand what their product has offered to children educationally at our elementary school."

Alexis
"I never thought I could use this crafty (fun for me) buy as an advantage to help my boys with their spelling words but it has been the main reason they are used now. We love them!"

Terri
"These chalk markers are fantastic!!! We had a couple's shower for some friends & I used these to write on all the signs we made - craft paper, chalkboards, so many surfaces. And they did not disappoint!"

Chelsea
"The colors stay vibrant throughout the pens life and not to mention they are easy to get off other surfaces/clothing. I have 3 very artistic kiddos that love them! We like finding new projects to do with these awesome pens! Thank you Blami Arts for your attention."

Sam
"I have used other brands of chalk markers in the past and these blow them right out of the water. They write smooth and evenly and again, the colors are amazing"

EMV
"We found our preferred marker set!!! After trying 3-4 different brands/ types of dry erase markers and several liquid chalk markers, Blami worked the best!!!"

Mark NC
"This is a whole lot of craft paper and I love it. It's heavy, only because it's so much paper, which I love and which you can use for lining on tables so kids can enjoy drawing on them or just to even protect your tables when doing a something like a crab fest! I used this as wrapping paper and I love the thickness of it. It also comes with the with the rope, yarn, makes it look rustic."

Hazel F.
"I'm super happy with these labels :) They were exactly what we needed at our home!"

Denisse
"Love this kraft paper. It's large enough (and durable enough!!) to wrap some large wooden signs I've made. And, the free cording that came with it is certainly an added bonus!!! Makes the packaging look very clean and natural - perfect for a very hand crafted touch, which matches the handmade gift itself. Excellent product and excellent service from seller. Comes well packaged in a sturdy tube."

NashGator Girl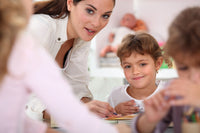 We Are Always Here For YOU
We understand Your needs and we love to fulfil Your wishes.
No matter how busy a day is, we always find time for You. Contact us anytime - we are here for You!
It's simply because we care!